I bought a subscription to one of the new hyped AI illustration engines, MidJourney. Let's deliver Fresno State their 2021 MCC trophy as promised.
Here are some queries that didn't really work:
"a giant golden championship trophy cup in Fresno, California surrounded by bulldogs"
"Fresno State University campus seen from above with a giant golden cup added to the landscape and a sign that says Fresno"
"a bushel of peaches, a football, a bulldog, a golden cup on a dusty California road in Art Deco Style"
That last one did produce a pretty cool image but it's not really what we want: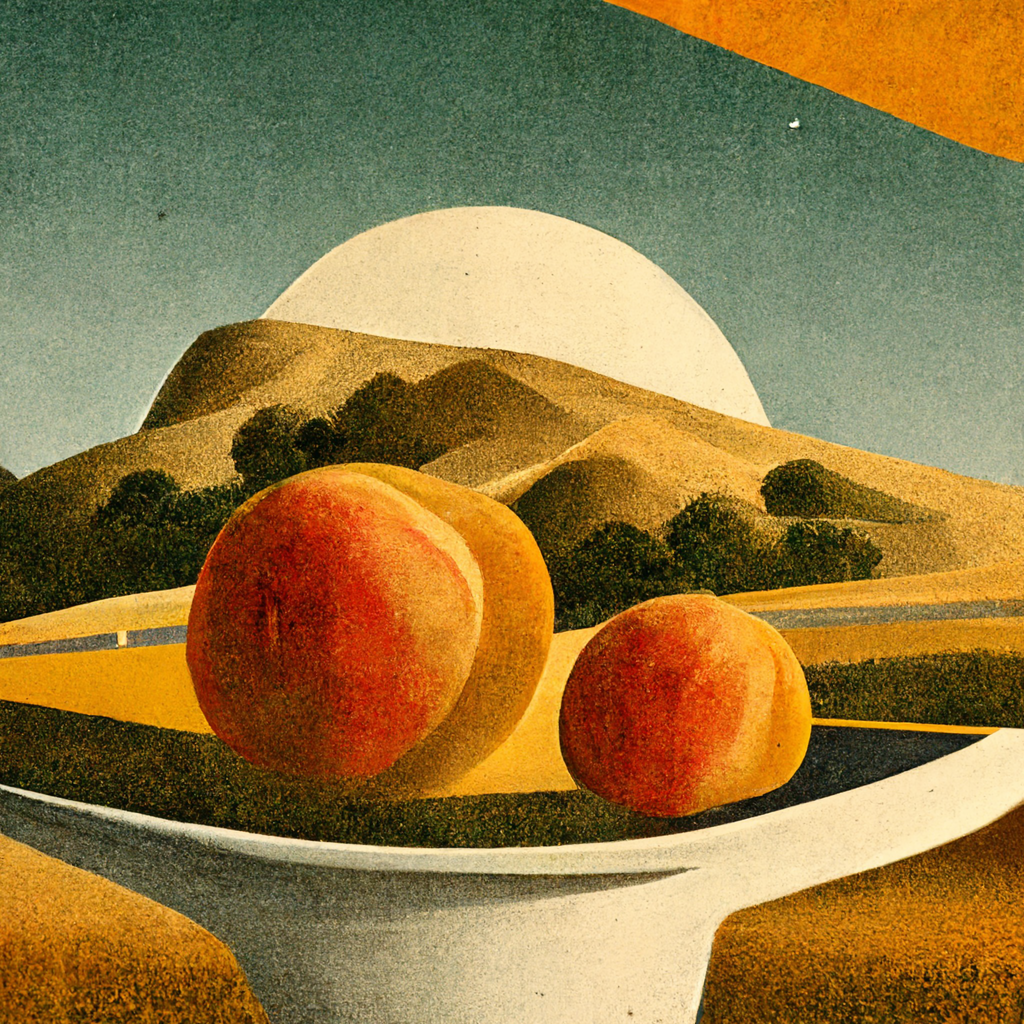 It seems like the multiple subjects is not working well. All their sample images focus on one subject with some modifiers. I was trying to jam peaches, Fresno, bulldogs and all kinds of signifiers in there but we might need to get simpler.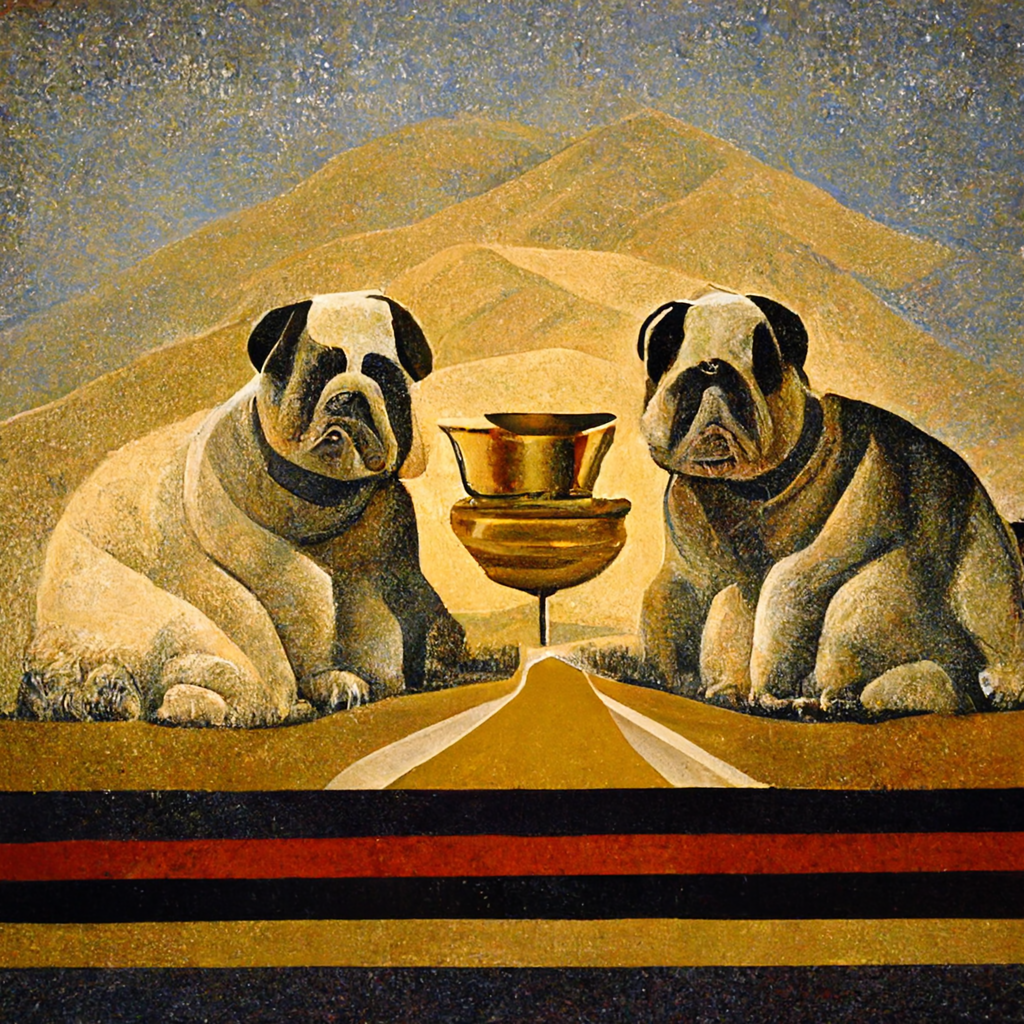 Now we're getting somewhere. That's got a real "bulldogs won something big in California" vibe. It's good enough to be the cover for our official 2021 Mythical California Cup commemorative coffee table book.
One great thing about MidJourney is all the artist styles you can plug in. Does it have the king of classic American illustrations?
Fantastic. Like a glimpse of a gallery of 1920s football programs in a dream.